The linguistic documentation of Bakola will focus on three major domains:
audio recordings (narrative, procedural, hortative, expository, conversations, epics, songs, folktales, proverbs, etc.)
video recordings (dances, storytelling events, songs, procedural discourse, and basic conversational situations such as greetings, daily activities, food gathering, etc.)
the elicitation of specialized vocabulary (plant and animal names, herbalist and hunting techniques as well as stories, music and rituals to build relationships among humans and with the spiritual world)
All of these data sources will be brought together in the form of a "multimedia dictionary."  Individual words will be linked to recordings, videos, and annotated texts, as well as notes about the culture.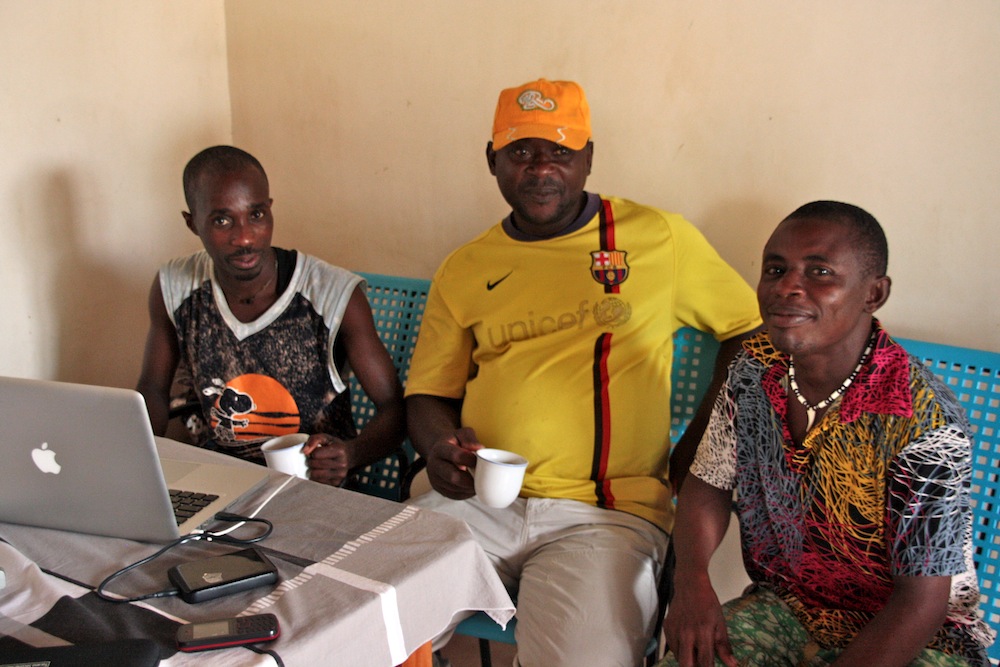 Ada Joseph with Djiedjhie François and Bimbvoung Calvin working on transcriptions
Furthermore, the project will seek to gain the Bakola's cooperation and involvement by creating a network of Bakola camps who share stories, songs, and videos among themselves. This process of sharing will bring the various Bakola communities into contact with each other, and open up a kind of dialog among them.
As a general outcome, the project aims at providing:
Multimedia dictionary
Sketch grammar
Texts and lexical information collected and archived
Materials for the Bakola community
Training in fieldwork and recording techniques for Bakola community members and student interns