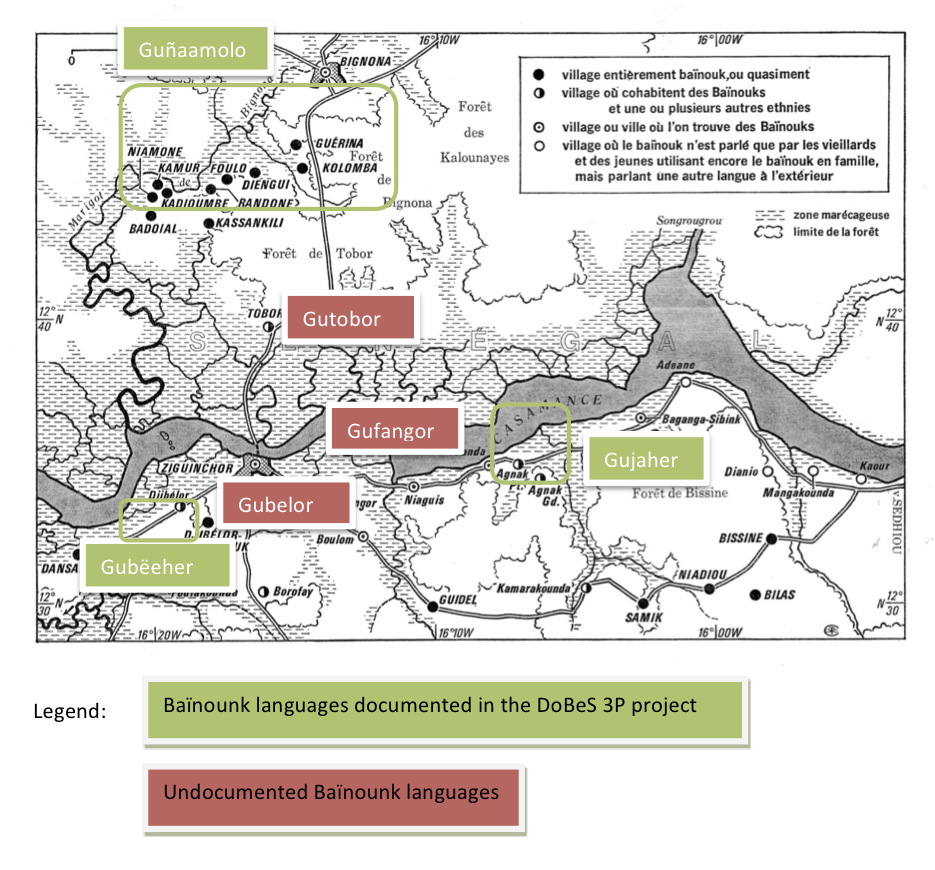 Map of Baïnounk-speaking villages, which the proportion of speakers in the 60ies indicated (original map: Sauveagot (1973), with main Baïnounk languages and DoBeS 3P field sites highlighted.
The villages which are today considered Baïnounk are situated mainly in the Southern Senegalese area Casamance and in adjacent Gambian and Northern Guinea Bissau. Fieldwork for the DoBeS project is mainly conducted in the villages Djibonker (Baïnounk Gubëeher), Agnack (Baïnounk Gujaher) and Niamone (Baïnounk Guñaamolo). The population of these villages has a strong Baïnounk identity and the majority of inhabitants use the language in everyday interaction.
The Casamance area is crisscrossed by hundreds of tidal swamps, with mangrove woods, marsh lands and salt plains alternating with palm groves and villages situated in the shade of giant kapok trees and baobabs.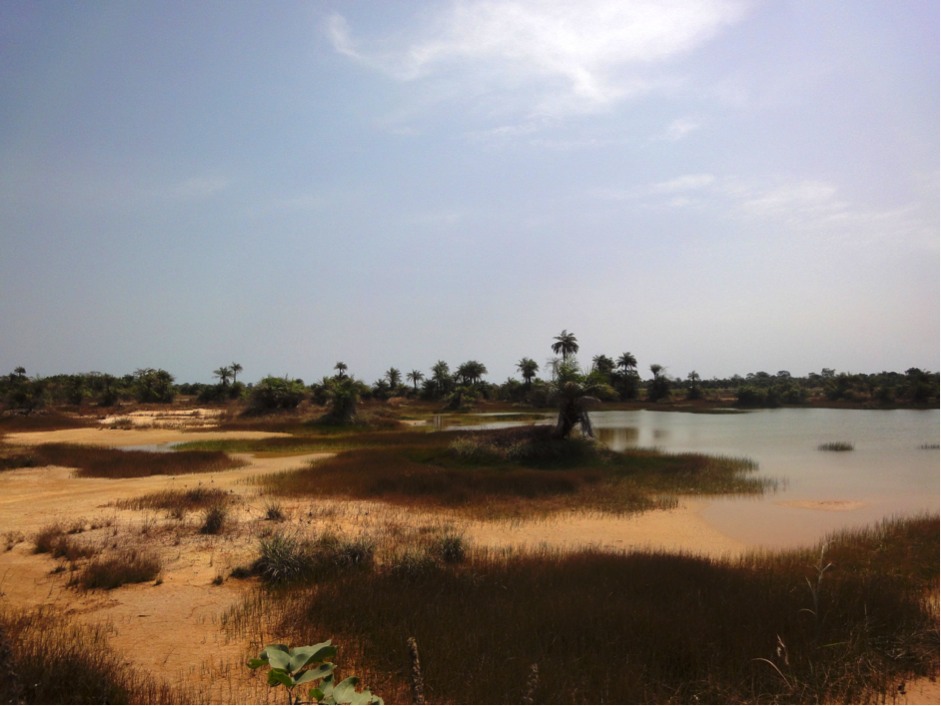 Salt planes & Marshland (Djibonker) © Alexander Cobbinah 2011
The main occupation in the villages is agriculture, most notably wet rice cultivation.  Rice has a huge importance, not only as the main staple (usually accompanied by fish) but also as a symbol of identity, alongside palm wine. Both rice and palm wine have a central place in ritual contexts. Honey production seems to have played a large role in the past too, since the motive of an "army of bees" protecting Baïnounk villages is a recurring theme. Almost all parts of palm trees and African fan palms (rôniers) are used for food and to make tools, fences, roofs, mats, baskets, etc. Fruit trees (lime, tangerine, orange, mango, and cashew) as well as a number of tubers and peanuts are also grown in the region.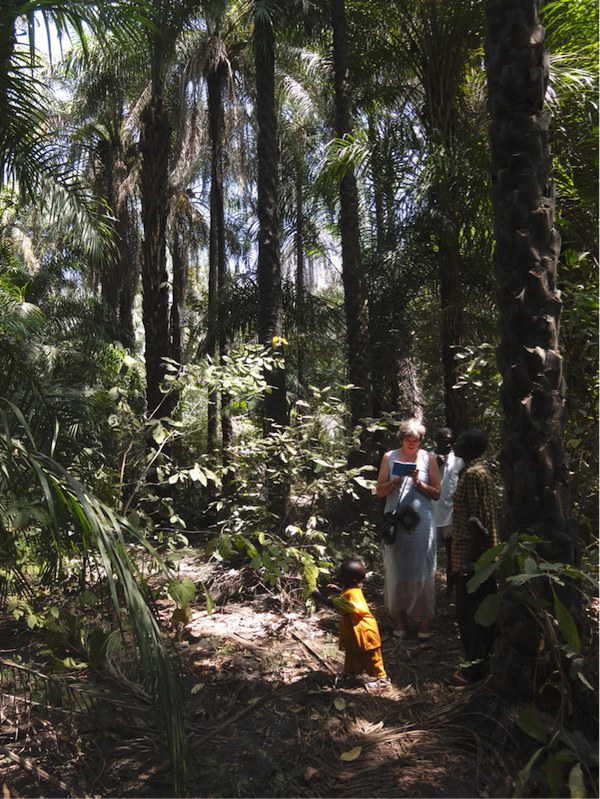 Palm grove (Agnack Grand) © Alexander Cobbinah 2011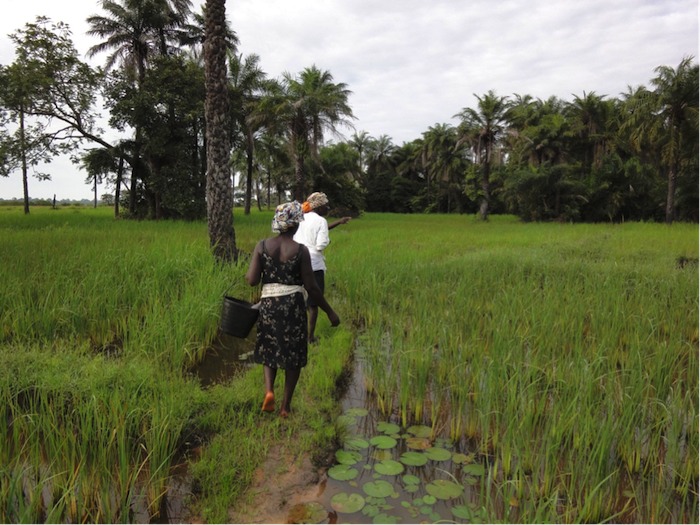 Rice field © Alexander Cobbinah 2011