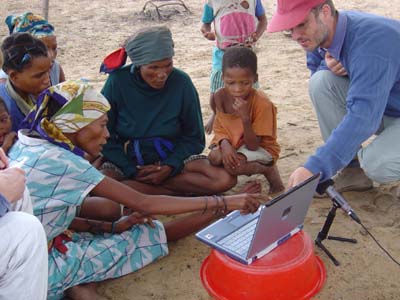 ≠Akhoe Hai//om is a Central Khoisan language and a
member of the Khoekhoegowab dialect continuum. Within southern Africa Khoisan
languages are particularly understudied and endangered. ≠Akhoe Hai//om in
Namibia is threatened in at least three different ways:
The overall number of speakers is low.
The reputation of the language and its speakers is low.
Standardized neighbouring variants have received much more attention by administrators and linguists.
In this project research focuses on ≠Akhoe Hai//om spoken in the
north of the Oshikoto region.