The Marquesas islands are situated in the Pacific ocean on the southern hemisphere between 7° 50′ and 10° 35′ longitude and 138° 25′ and 140° 50′ latitude west of Greenwich. The Marquesas islands belong to one of five archipelagos of French Polynesia. The Marquesan archipelago is situated at about 1400 km north-east of Tahiti with Papeete being the political, economical, educational and administrative capital of French Polynesia.
1. French Polynesia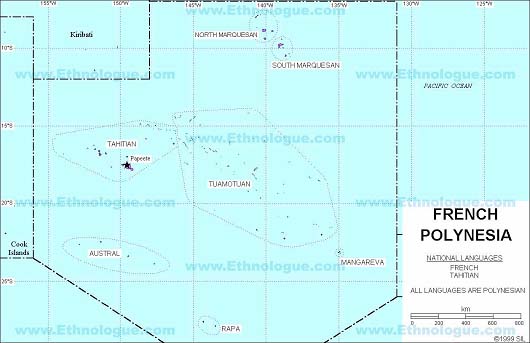 2. Within the Marquesan archipelago
The Marquesan archipelago consists of 12 islands of which six are inhabitated, namely Nuku Hiva, 'Ua Pou and 'Ua Huka in the northwest and Hiva 'Oa, Tahuata and Fatu Iva in the southeast.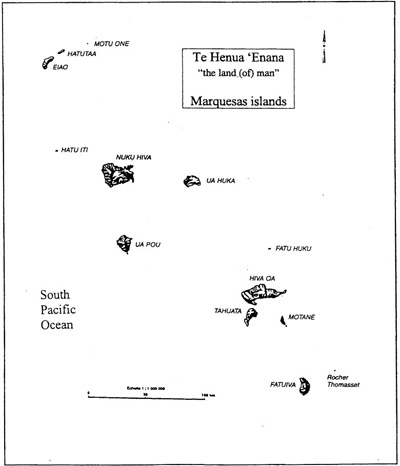 source: ORSTOM (1993)