Different varieties of the Beaver language are spoken in communities in British Columbia and Alberta, Canada.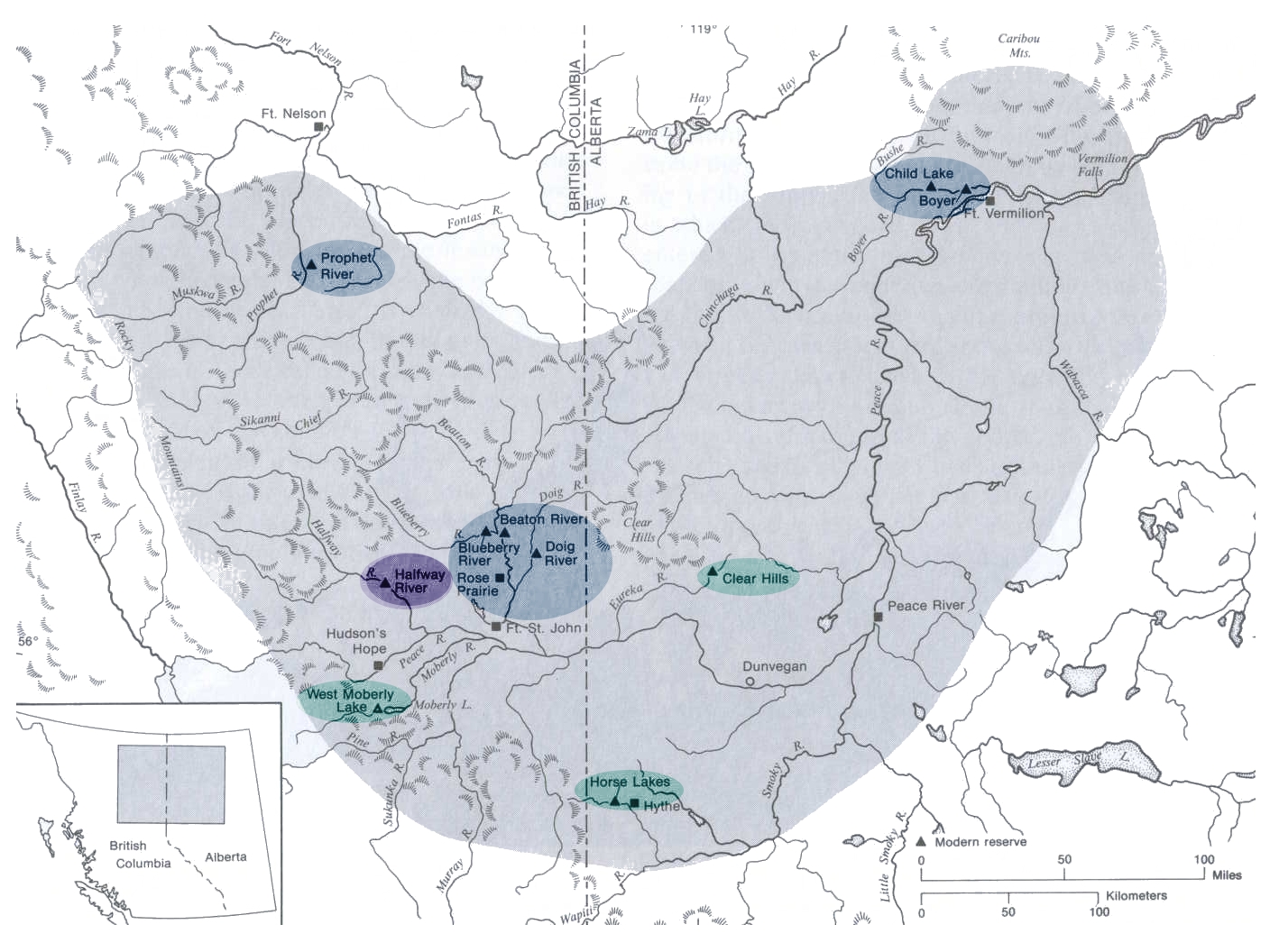 Google Earth:
To represent the importance of place for the Beaver communities, two Google Earth layers have been created. You can save and then open these .kmz files in Google Earth.
Beaver Placenames This first layer introduces you to Beaver place names and includes audio pronunciations of the Beaver names.
Beaver Stories This second layer presents stories associated to these places, plus direct links to more stories in the archive.