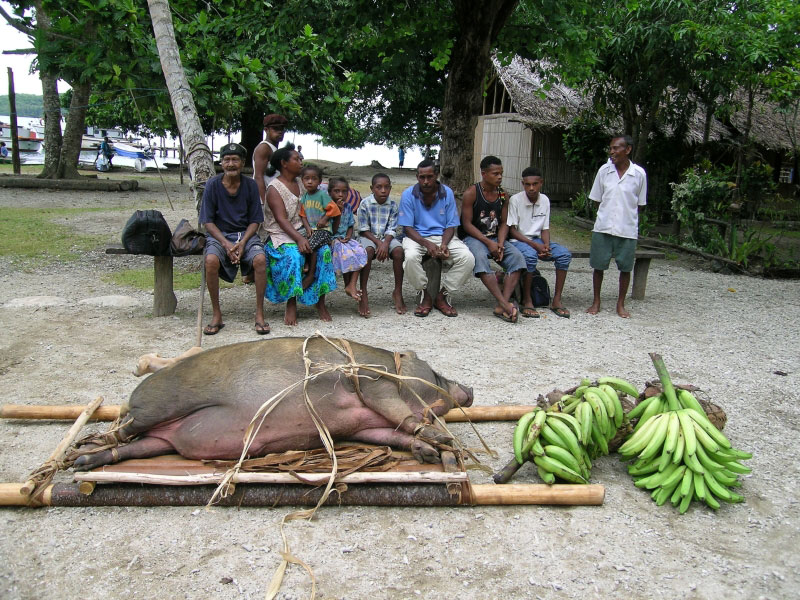 Pig and bananas for a feast
According to the national census of 2000 the total number of Saliba and Logea speakers is about 2,500. Most Saliba and Logea people are living a traditional life style centred around fishing and subsistence farming. The staple food items are yams, taro, sweet potato, tapioka, sago and seafood.
People live in hamlets of extended family groups and in some cases several hamlets together form a village. Such villages may include a gathering place for community meetings, a small trade store, a church building, medical aid post, or primary school. Houses are built from bush material but many villages also have some timber houses with iron roofing.
Most Salilba-Logea speakers have several years of schooling, typically from grade one to grade six. Every year some students move on to vocational schools or to high school on the mainland or on mission stations on other islands for further training, though this is becoming less and less affordable. Training in these schools is exclusively in English.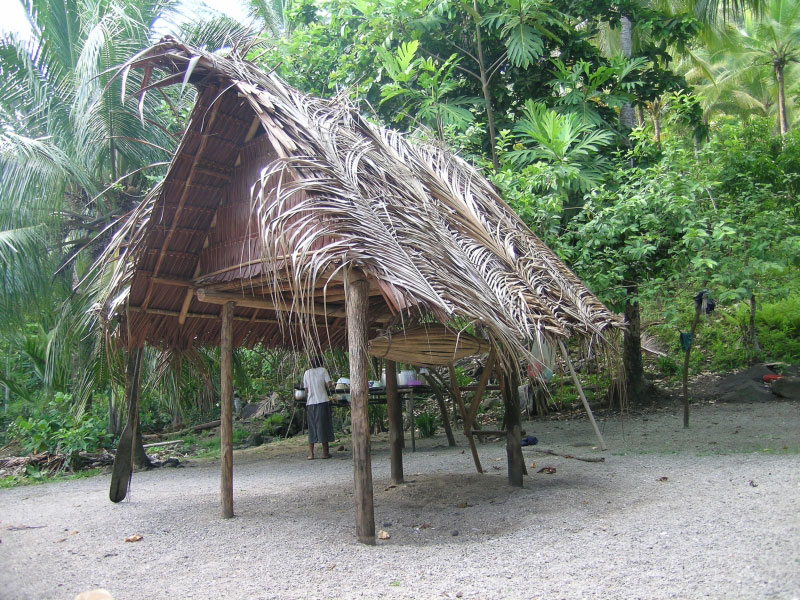 Yam house
Dancing to the kundu drum
Pigs on decorated stretchers for a Gwalisaekeno feast
Party arriving for a Gwalisaekeno feast
In the Kitchen
In the Kitchen
In the Kitchen
Wooden dishes
Shell knives for cutting and peeling vegetables
Sago adzes
Trough for making sago
Fishing net